Throop Rock Bit is a small diameter drill bit manufacturer established in USA in 1947.
Throop Rock Bit, which has a long history in the Petroluem & Natural Gas and Mining market, designs and manufactures drill bits that easily handle the tough conditions of petroluem, mining, seismic exploration and water drilling operations with their tricone and fixed cutter drills bits.
Mapek Energy is the exclusive representative of Throop Rock Bit products in Turkey
TRICONE BITS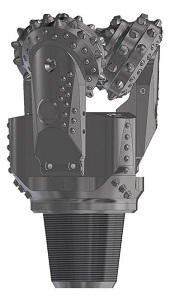 Throop Rock Bit design and manufacures Tungsten Carbide Insert and Steel Tooth Tricone bits.
Throop Rock Bit designed TCI tricones are precision, high-value bits that produces consistent, lowest-cost-per-foot-drilled results.
Throop Rock Bit offers a wide variety of chisel, conical and spherical shaped tungsten carbide inserts, each uniquely designed for drilling in specific types of rock formations. Available in all circulation types.
FIXED CUTTER BITS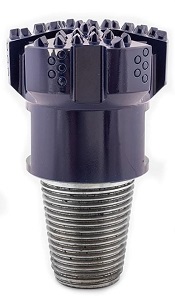 A very popular, economic alternative to PDC bits, Throop Rock Bit's Fixed Cutter bit series are tough and versatile tools for use in Oilfield and Industrial applications. Made from high quality 4140HT alloy steel.
These bits are equipped with specifically designed TCI Inserts, TCI gauge pads, ports for either conventional or reverse circulation, for a wide range of applications.